Events Calendar
Initiatives for Identity, Inclusion, and Belonging has over 20 distinct programs and series that fall within the following six categories:
Please note that all of our programs are primarily undergraduate student-centered but are open to both undergraduate and graduate students, as well as staff, faculty, and alumni, unless otherwise specified.
Here are some of our upcoming events:
A celebration of LGBTQ students and allyship at UMBC
Location
The Commons : Skylight Room
Date & Time
May 1, 2014, 6:30 pm – 8:30 pm
Description
LGBTQ students overcome incredible odds to succeed and make a difference at UMBC. This ceremony is in recognition of them, and in recognition of all the allied staff, faculty, offices,...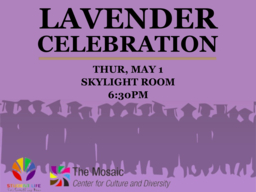 For women who identify as part of the LGBTQ community
Location
The Commons : Women's Center (Commons 001)
Date & Time
April 29, 2014, 4:00 pm – 5:15 pm
Description
Between Women is a discussion and social support group for women who love women, think they might, and/or support women who do. Discuss topics related to sexuality and sexual orientation and share...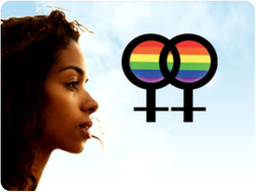 Queers United, Mobilized, & Bringing Change
Location
University Center : Queer Student Lounge (UC 201D)
Date & Time
April 28, 2014, 8:00 pm – 9:00 pm
Description
QUMBC is a service and social action organization that focuses on issues facing the LGBTQ community. Meetings are open to all, regardless of identity. LGBTQ-identifying people and allies are...