Jasmine A. Lee MSW, Ph.D.
(She/Her/Hers) | jaslee@umbc.edu | 410-455-6304
Director for Inclusive Excellence and Initiatives for Identity, Inclusion & Belonging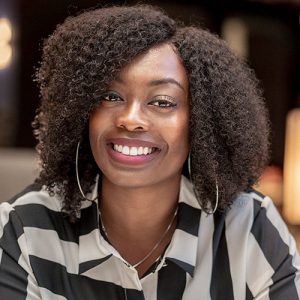 Dr. Jasmine Lee works with staff and students to create inclusive campus environments through direct programming, strategic student success initiatives, and collaborative leadership, along with consultation for racial climate concerns and broader diversity issues for faculty and staff across campus. In addition to her work at UMBC, Jasmine works with universities, non-profit organizations, and faith-based communities to provide engaging opportunities for community members to further develop their leadership, diversity, equity, and inclusion knowledge, awareness, and skills. She has collaborated with various national organizations including the National Academic Advising Association, American College Personnel Association, the Residential College Symposium, and the National Conference on Race and Ethnicity. Jasmine completed her Ph.D. in the Higher, Adult, and Lifelong Education program at Michigan State University. Her research focuses broadly on Black college student experiences, social justice, and theory-to-practice methods for higher education professionals. Additionally, she holds a Bachelor's of Social Work from Eastern Michigan University and a Master of Social Work from the University of Michigan. Beyond work, Jasmine is a daughter, a sister, a friend, a cousin, and an avid traveler. She has a deep belief in people and possibility. She seeks to find joy in everyday life, and values time with friends and family . . . especially her super cute twin nephew Kamran! More than anything else, she believes that she is always capable of learning, growing, and evolving. Within her role at i3b, Jasmine co-created the INTERACT Dialogues, IDEAL Training and Facilitation Programs, and co-instructs the Social Justice Dialogues FYS102 Course.
Carlos A. Turcios '15, Psychology, Sociology, '17, Applied Sociology M.A.
(He/Him/His) | carlos6@umbc.edu | 410-455-1825
Assistant Director, Initiatives for Identity, Inclusion & Belonging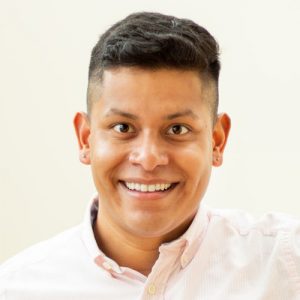 Carlos was the first Coordinator with Initiatives for Identity, Inclusion & Belonging, originally joining the center as the intern for Hispanic and Latinx community outreach in fall 2016. Carlos proudly boasts that he is a double alum and is an active member of the UMBC Chapter of Black and Latino Alumni (CBLA). As a self-identifying Mestizo, gay, second-generation Salvadoran-American immigrant man, he incorporates his identities, experiences, and passions into his work. His professional interests include gender equity and immigrant rights, accessibility issues, medical sociology, and exploring the historical context of sociopolitical structures. When he's not working or spending time with family or friends, Carlos enjoys going out dancing, video gaming, DIY crafting, and being an active dog dad to his two dogs; Pancho and Charlie. During his undergraduate career, Carlos minored in French and gender and women's studies and additionally has earned a Certificate in Management in the Nonprofit Sector and will soon earn his Certificate for Learning and Performance Technology. Within his role at i3b, Carlos created the Mundo Lingo, PAWTalks, Pawsitive Bodies and Minds series, the SafeZone LGBTQ+ Allyship Development Training, co-created the Bagels and Banter series, and co-leads the Retriever Immigrants United (RIU) self-care and advocacy discussion group. Carlos also serves as the point person for the day-to-day operations of The Mosaic.
Ciara Christian '18 Applied Sociology, M.A., '22, Language, Literacy, and Culture Ph.D.
(She/Her/Hers) | cichris1@umbc.edu | 410-455-2686
Graduate Assistant, Initiatives for Identity, Inclusion & Belonging
Ciara Christian is a doctoral student whose research explores digital media platforms, specifically podcasts, as spaces for knowledge production, identity formation, and organizing for Black identity, Black feminism, and Black thought more broadly. Ciara came to UMBC in 2016 as a Shriver Peaceworker Fellow for the Applied Sociology graduate program and to continue the spirit of her Peace Corps experience (Rwanda '13-'15) in service to UMBC's campus. Through the many partnerships and connections forged through her graduate assistantships across campus, Ciara has found meaning and fulfillment in working to help cultivate a sense of belonging for herself and others at UMBC. Outside of campus, Ciara enjoys cooking, listening to podcasts, and sharing quality time with friends and family.  Ciara is a very proud alumna of Howard University, where she earned her Bachelor of Arts in Political Science. As a part of the i3b team, Ciara serves as one of the co-leads of the INTERACT Dialogues series and co-instructs the Social Justice Dialogues FYS102 Course.
---
Our Student Staff
Initiatives for Identity, Inclusion & Belonging offers multiple undergraduate student staff opportunities every year.
Sofia Encarnacion '22, Economics B.A., Mathematics B.S.
(She/Her/Hers) | sencarn1@umbc.edu | 410-455-2686
Mosaic Peer, Identity, Inclusion & Belonging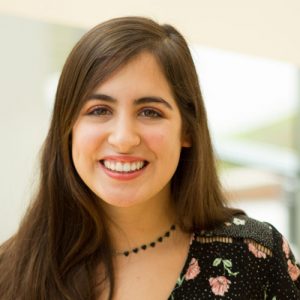 Sofia is working on a dual degree with a minor in gender, women's, and sexuality studies. She is a strong advocate for education equity and LGBTQ+ rights. Her Puerto Rican heritage has given her a strong appreciation and love for her family. Sofia is a McNair Scholar and the treasurer of the TEDxUMBC organization on campus. She enjoys watching anime with her siblings and cooking new dishes. In her role, Sofia supports the work of the i3b coordinator team through co-facilitation, content co-creation, and student organization outreach and support. Sofia served as a previous vice president of Retriever Immigrants United (RIU) student org prior to transitioning to becoming our immigrant self-care and advocacy discussion group leader.
Caleb Ruck
(He/Him/His) | calebruck3@umbc.edu
Graphic Design Intern, Initiatives for Identity, Inclusion & Belonging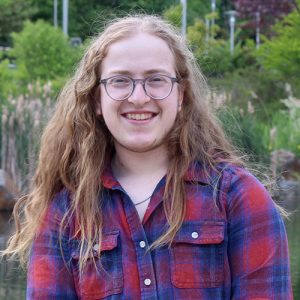 Caleb is studying anthropology and intercultural communication, in addition to modern languages and linguistics. He is especially interested in topics having to do with cultural anthropology and his identity as a bisexual trans man. Caleb also works for UMBC's (seb) as a graphic designer and volunteers for the Esperanza Center as a curriculum creator. He enjoys playing ice hockey, creating art, studying Spanish and German, and cooking in his free time. In his role, Caleb works with the rest of the team to create and publish content on i3b's social media platforms as i3b's graphic design intern.
---
A search for an Associate Director is in progress.