UMBC is one of the most diverse campuses in the nation, and we value the richness that such diversity brings to campus life. The Initiatives for Identity, Inclusion & Belonging creates opportunities for students to build their awareness and knowledge of diverse people, cultures, and belief systems. Through facilitated discussions, informal gatherings, educational engagements, presentations, and campus-wide events, individual students, student organizations, and classes learn the skills to create inclusive, just and mutually respectful communities at UMBC and beyond.
Recent Posts:
Showing items tagged training. Show All
Workshop Wednesdays w/ i3b are monthly opportunities for faculty, staff, graduate students and adult learners to engage around social justice topics that can support their personal growth and...
Posted: November 14, 2022, 9:06 AM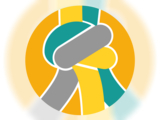 Exploring the anti-Black origins of sexual violence
Join us this evening at 5:30pm in the Skylight Room for our first Spring 2020 PAWTalk featuring Ericka Hart! Doors open at 5:20pm. This talk features Ericka Hart (she/they) a black queer femme...
Posted: February 25, 2020, 3:27 PM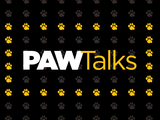 The Mosaic Diversity Presenters (MDP) will be on hiatus until Spring 2020 as we continue to work on content revisions and request process improvements. During this hiatus, we will offer...
Posted: August 29, 2019, 3:50 PM