UMBC is one of the most diverse campuses in the nation, and we value the richness that such diversity brings to campus life. The Initiatives for Identity, Inclusion & Belonging creates opportunities for students to build their awareness and knowledge of diverse people, cultures, and belief systems. Through facilitated discussions, informal gatherings, educational engagements, presentations, and campus-wide events, individual students, student organizations, and classes learn the skills to create inclusive, just and mutually respectful communities at UMBC and beyond.
Recent Posts:
Showing items tagged spring22. Show All
The i3b community is proud to present the 2022 Black and Latine/x Award winners! The recipient of the Black/Latine/x Advocate of the Year Award is Dr. Tania Lizarazo. The recipient of this...
Posted: May 27, 2022, 9:36 AM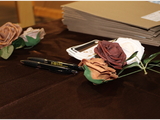 Check out our events this upcoming month!
Mindfulness Monday: Exploring Spiritual Identity Monday, May 9, 2022 | 11:45am - 12:45 p.m. | In-Person myUMBC Event Post: Link | The Center for Well-Being: 109 OCA Mocha Mondays Diversity...
Posted: April 28, 2022, 3:17 PM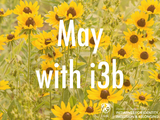 Get all our latest news and updates
Spring Center Hours The Mosaic: Center for Cultural Diversity is open 9 a.m. to 5 p.m., Wednesday through Friday. COVID QTY: 11 The Pride Center is open 8 a.m. to 8 p.m., Monday through...
Posted: February 3, 2022, 12:08 PM