UMBC is one of the most diverse campuses in the nation, and we value the richness that such diversity brings to campus life. The Initiatives for Identity, Inclusion & Belonging creates opportunities for students to build their awareness and knowledge of diverse people, cultures, and belief systems. Through facilitated discussions, informal gatherings, educational engagements, presentations, and campus-wide events, individual students, student organizations, and classes learn the skills to create inclusive, just and mutually respectful communities at UMBC and beyond.
Recent Posts:
Showing items tagged food. Show All
Retriever Essentials
It's Save A Swipe Time! Save a Swipe is UMBC's unique meal sharing program!  A partnership between Retriever Essentials, Chartwells, and Campus Card allows you to donate some swipes from your...
Posted: September 5, 2018, 12:03 PM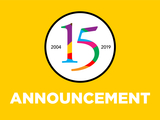 Climate-Friendly Feast Tips from Interfaith Power & Light
Celebrating Thanksgiving reminds us how grateful we are for nature and everything it gives us – but our modern food system can take a heavy toll on our environment. In fact, estimates suggest that...
Posted: November 13, 2015, 2:52 PM
In Honor of Hispanic Heritage Month
Tuesday, Sept. 28, 11am-1pm. Come up to the Mosaic Center (2nd floor, Commons) for our first International Food Tasting of the Year with catering by Glenmore Caterers!
Posted: September 14, 2010, 11:35 AM