UMBC is one of the most diverse campuses in the nation, and we value the richness that such diversity brings to campus life. The Initiatives for Identity, Inclusion & Belonging creates opportunities for students to build their awareness and knowledge of diverse people, cultures, and belief systems. Through facilitated discussions, informal gatherings, educational engagements, presentations, and campus-wide events, individual students, student organizations, and classes learn the skills to create inclusive, just and mutually respectful communities at UMBC and beyond.
Recent Posts:
Showing items tagged blacklivesmatter. Show All
Showcasing the Work of Interdisciplinary Black Artists
The Association of Black Artists invites you to join us for our semesterly symposium: "Into The Black Owned: Showcasing The Work Of Interdisciplinary Black Artists" on Monday the 21st at 7p, in...
Posted: November 18, 2022, 12:41 PM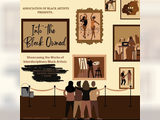 Reflections of Sam and Lauren
This post was written by Lauren Daniels '25(she/her/hers) and Sam McCrae '25 (he/him/they/them). Lauren is a Queer Black Woman and the Pride Center Intern with i3b. She is a BFA acting student and...
Posted: February 18, 2022, 1:48 PM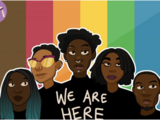 Analysis of the relationships between Black America&police
Title: I Risk My Life Each Time I Leave the House...and so Does Every Other Black Person in America. Subtitle/Headline: A passionate analysis of the relationships between Black Americans and the...
Posted: June 24, 2020, 3:30 PM