Events Calendar
Initiatives for Identity, Inclusion, and Belonging has over 20 distinct programs and series that fall within the following six categories:
Please note that all of our programs are primarily undergraduate student-centered but are open to both undergraduate and graduate students, as well as staff, faculty, and alumni, unless otherwise specified.
Here are some of our upcoming events:
Immigrant allyship development workshop
Location
The Commons : 331
Date & Time
November 12, 2021, 10:00 am – 4:00 pm
Description
Help us and the wider UMBC immigrant community by providing feedback on our newest departmental curriculum: i3b's DreamZone Immigrant Allyship Development Training!  This 5.5 hour workshop is...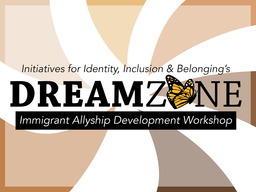 Session #2: Exploring Empathy and Giving Grace
Location
The Commons : 331
Date & Time
November 9, 2021, 1:00 pm – 2:15 pm – Canceled
Description
The Multicultural Leadership Experience is a collaboration between Campus Life and the Initiatives for Identity, Inclusion & Belonging (i3b). The purpose of the Multicultural Leadership...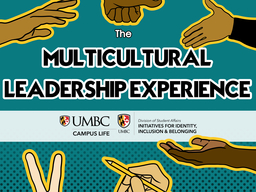 View Event Details for MLE Mini Series: Deconstructing Grit & Greatness [CANCELED]
Understanding Power and Privilege
Location
Off Campus : OCA Mocha
Date & Time
November 8, 2021, 6:00 pm – 7:30 pm
Description
At OCA Mocha Mondays: Diversity Dialogues with i3b, members of UMBC's campus and the surrounding community come together to engage in dialogue about different social justice topics. As OCA...