Events Calendar
Initiatives for Identity, Inclusion, and Belonging has over 20 distinct programs and series that fall within the following six categories:
Please note that all of our programs are primarily undergraduate student-centered but are open to both undergraduate and graduate students, as well as staff, faculty, and alumni, unless otherwise specified.
Here are some of our upcoming events:
Exploring Success Skills & Tools for First Year Students
Location
The Commons : 232B
Date & Time
September 28, 2022, 6:00 pm – 7:30 pm
Description
Transitioning into college is not always easy… especially if you are first in your family to attend, if you are a part of a marginalized community, or if you regularly find yourself with more...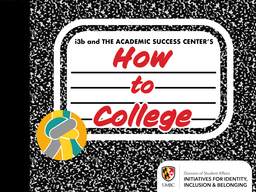 View Event Details for How to College: Exploring Tools for 1st Year Student Success
Join Carlos & friends for a casual chat & fun activities
Location
University Center : 201D
Date & Time
September 30, 2022, 11:00 am – 1:00 pm
Description
Need a break from the week? Excited for the weekend? Want to hang out with fellow LGBTQIA+ community members? Need a caffeine recharge? Take a break from classes and studying to join us as we...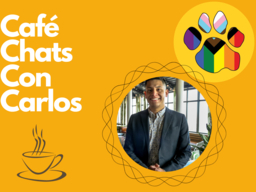 A Space to Breath. To Reflect. To Be.
Location
The Center for Well-Being : 103
Date & Time
October 3, 2022, 12:00 pm – 1:00 pm
Description
Mindfulness is the practice of purposefully bringing one's attention into the present moment without judgment. Join our staff to pause and connect with yourself, others, and the space around you....