Events Calendar
Initiatives for Identity, Inclusion, and Belonging has over 20 distinct programs and series that fall within the following six categories:
Please note that all of our programs are primarily undergraduate student-centered but are open to both undergraduate and graduate students, as well as staff, faculty, and alumni, unless otherwise specified.
Here are some of our upcoming events:
Showing items tagged i3bmosaic. Show All
A new queer "sibling" program to MLE!
Location
University Center : 201D
Date & Time
May 3, 2023, 4:00 pm – 5:30 pm – Canceled
Description
(Due to unexpected leave, we have postponed this event until May)  After the success of The Mosaic's & Campus Life's Multicultural Leadership Experience (MLE) collaborative initiative, The...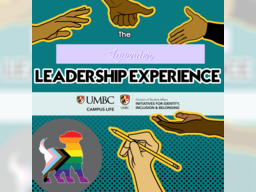 View Event Details for The Lavender Leadership Experience (LLE) Preview