Retriever Immigrants United 2.0 Welcome
A check-in conversation on your needs!
Thursday, October 15, 2020
12:00 PM – 1:15 PM
Online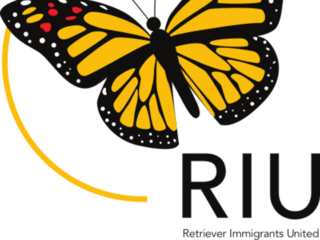 As of July 1, 2020 Retriever Immigrants United (RIU) became inactive as a student organization and transitioned to our department. 
See this post for details
. 
RIU is now a is a discussion-based program that centers the experiences of UMBC community members who identify as first, 1.5, or second-generation immigrants regardless of race, ethnicity, nationality, and/or citizenship status. This structured, topic-based program discusses the diverse immigrant experiences with a focus on intersectionality, community building, and social justice, while providing a safe space for UMBC immigrant students, staff, faculty, and alumni to share their feelings and experiences with other community members.


Our first session will serve as a welcome, with ice-breaker activities, and an opportunity to listen to how our department can better support you and the wider immigrant community. 
*Please note that this group centers on immigrants and on the immigrant experience. This is subject to change according to attendees and potential future event opportunities and initiatives for allies. For clarification on the language used, please refer to the definitions below:
For any questions, please email Carlos Turcios, Coordinator for Student Diversity and Inclusion at carlos6@umbc.edu or Campus Life's Mosaic at mosaic@umbc.edu.


For our uploaded event recordings, attendee lists, works cited, and other materials, please check out our 
Mosaic, Interfaith, and Pride Centers Events Folder
. Materials will be available in this Google Drive within one business week after the event unless otherwise specified.