DACA and TPS Info Session
Monday, February 12, 2018
5:30 PM – 7:30 PM
The Commons : Skylight Room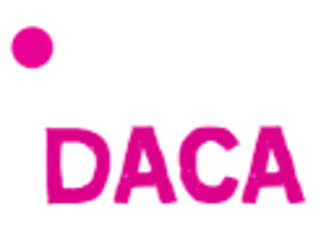 On Wednesday, January 10, 2017, The Chancellor for the University of Maryland System released a letter in response to the court's January 9, 2018
order
to the federal government to indefinitely maintain the program known as Deferred Action on Childhood Arrivals, or DACA, while legal challenges play out in the coming months.  On same day, a
White House meeting
with members of Congress promised some hope of legislation to permanently protect the hundreds of thousands of talented young people brought to the United States as children to continue to fully participate in, and contribute to, America's economy and society."
 In addition, over the past few months, the Director of Homeland Security announced that they would end the Temporary Protected Status (TPS) for Haiti and El Salvador in July 2019 and September 2019. These decisions may leave community members with a bit of uncertainty with what may happen next.
The Mosaic's mission is to support students of all backgrounds and experiences on campus. To help this effort, please join us and other campus partners for a DACA and TPS info session to learn next steps and resources available.
We will also be joined by the founder of a volunteer group
Sanctuary Streets Court Support
. They will provide basic tools on how to accompany non-U.S. citizens to court to educate people on their rights, on legal resources that they could benefit from, and to help people flex their rights and document incidents if they are approached by ICE officials.
A facilitated Q&A period will follow the presentation.  Anonymous questions will be taken via notecards provided to all participants. If possible, time will be allotted for private, one-on-one consultation.
All students, staff, and faculty are welcome to attend. Light refreshments and hors d'oeuvres will be served.
If you have any questions, please do not hesitate to contact us at
mosaic@umbc.edu
.